ICON Corp is one of 54 companies selected to take part in an exhibition dedicated to Japanese technology and pride by Ministry of Economy, Trade and Industry (METI) and the Japan External Trade Organization (JETRO)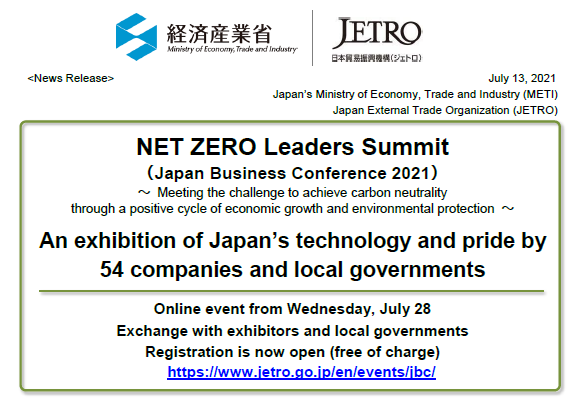 ICON Corp. will join an online event NET ZERO Leaders Summit (Japan Business Conference 2021) which will open from 28th July to 10th September. We will introduce one of our safe and environmentally friendly system "Paperless encryption system" (abbreviated as "P.E.S.")" and our educational toy robot "KUMIITA" in Digitalization Category.
Please see here for more information and registration.