KUMIITA Wins Smart Toy Award
Smart Toy Award is a collaboration between the World Economic Forum and the Dubai Future Foundation and hosted by the Center for the Fourth Industrial Revolution United Arab Emirates. It has 7 categories and its review process is 5 stages.
We are proud to announce that KUMIITA has won the award in Creative Play category of the Smart Toy Awards.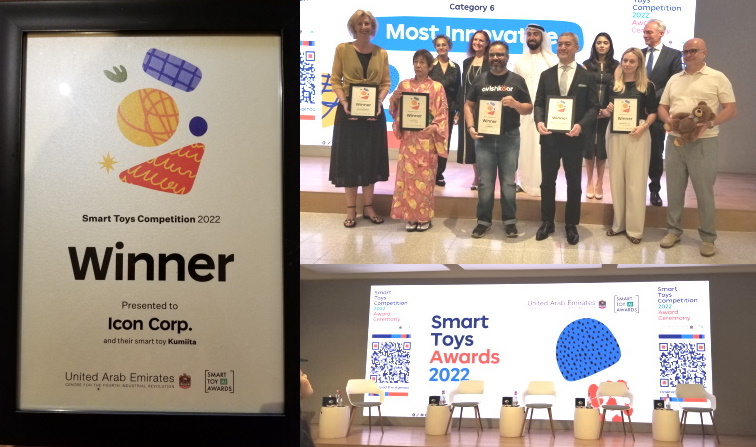 The Awards recognize and evaluate innovative, ethical, and responsible, smart toys. Winners of the Smart Toy Awards will receive an honorary 'website badge' that can be used on their products. Winners will also have the opportunity to work with the World Economic Forum on future initiatives related to AI and children. Our KUMIITA is showcased at the Museum of the Future in Dubai, United Arab Emirates.